1
« on: November 26, 2018, 03:38:14 PM »
The Z1 Analyzer is one of the best telemetry analysis systems available, and it works with your favorite sims, including iRacing, rFactor 1 & 2, Assetto Corsa, RaceRoom, Project Cars 1 & 2, Kart Racing Pro, Codemasters F1 series, and more.
Here is a preview of the up-coming version 1.14 of the Analyzer. We've added a new 'Data Channel' feature which allows you to display the values of any of the 50+ data channels available, both for recorded laps and live telemetry. As with the traces, these data channels are completely customizable, from their location, to the size to their data and color.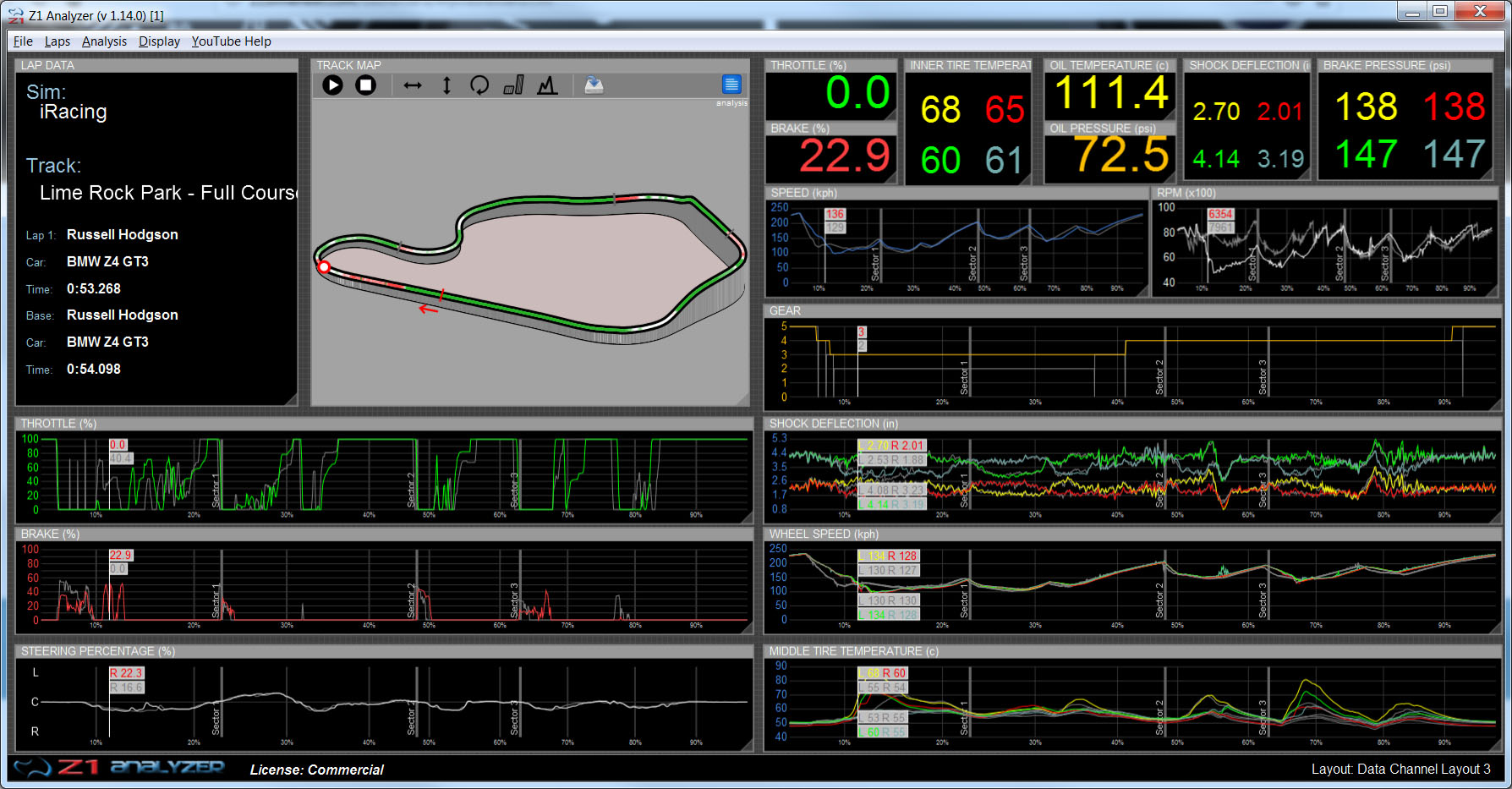 We've also got many other improvements and tweaks coming in this new version. It is just a few weeks away - so stay tuned!
As with all Z1 software applications you can download the current demo here:
http://z1simwheel.com/dashboard/demo.cfm